User Demo
Here you are free to create an account on our live demo website and try the end user interface of Jcow software.
(your data on demo site will be deleted)
http://demo.jcow.net
Admin Demo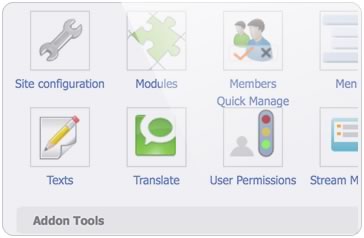 You can use the same account to try the Admin Tools! Once login the demo site above, you can find a link named "Admin CP" on the primary menu, click it and you can go to the Admin Control Panel.
Please Note:
We reduced some permissions for security reasons. You will receive "Access Denied" when you try to make any changes. (This is only for Demo site)
In the official version there are many other admin buttons for managing posts&members, but you can't see these buttons in the Demo.